Rediscover Rome from the Ice Club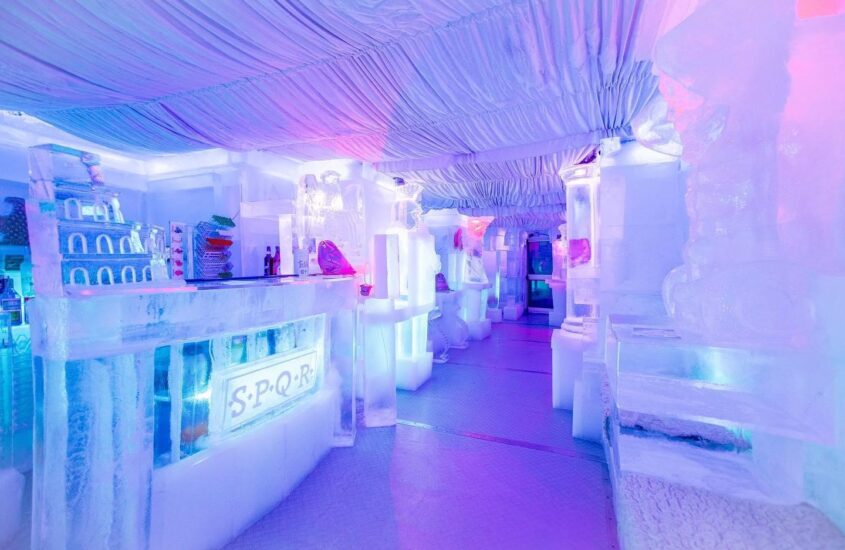 From an early age I have always had the desire to travel. To meet new places, new people, new cultures. This is why I chose to be a cook in life.
I let my passion guide me for a long time, discovering dishes and restaurants that I never imagined I would find. Until, one day, I finally decided to take a break and go home. In Rome.
It was nice to see my loved ones, the streets and places of the past, but I immediately felt that there was something missing. A pinch of exoticism, of strangeness, which was now the spice of my life and which I was convinced that the monotony of home could no longer give me.
Yet, thanks to a group of old friends, I rediscovered Rome through an Ice Bar .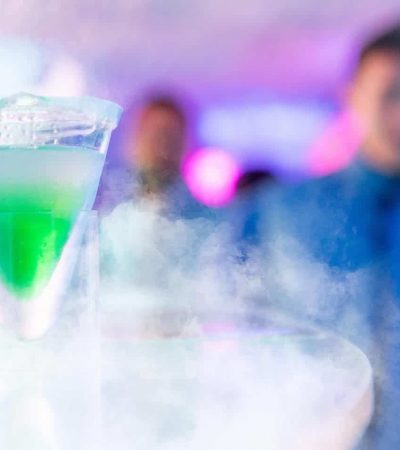 An Ice Bar , as the name suggests, is a place entirely made of real ice . From the seats, to the counter, to the walls, everything is covered with ice, so much so that it is necessary to artificially keep the temperature at very low levels so that it does not melt .
The idea could only be born in Northern Europe, in Sweden : the first Ice Bar in the world was presented in 1994 at the Icehotel in Jukkasjärvi . Located on the banks of the Torne River, 200 kilometers inside the Arctic Circle, this franchise of sorts soon spread across the globe, from America to the Far East.
Despite having seen very unique restaurants on my travels, I have never come across one of these ice pubs. I saw a restaurant on a rock in the sea, in Tanzania, and a magnificent palace that seems to hang over a lake in India, but never anything like it.
And I admit that finding one of these ice bars in Rome made me a little prouder of my already beautiful hometown.
For this pleasant discovery I have to thank an old acquaintance of mine who, knowing of my return, has seen fit to include me in a reunion at the Ice Club in the Monti district, not far from the historic center.
I must say that of the many places I have visited, this remains one of the most fascinating. In fact, although this Ice Bar is relatively small, it is full of details to discover. There are sculptures of various shapes, inlaid in the ice and seats, also frozen, covered with soft white skins .
The ice is imported directly from England and is modeled every season to create ever-changing atmospheres. Upon entering this ice pub in Rome , you literally feel inside a cocktail on the rocks , surrounded by 40 tons of ice at a constant temperature of -5 ° .
Soft lights of various cold colors are diffused through the same ice on the walls, creating truly fascinating colored reverberations, which seem to recreate the northern lights of the far north of the planet. Music is never lacking on weekends , with excellent live performances to warm the frozen environment a little.
The union of music and soft lights in a fantastic environment like this, takes us very far from the Roman historical center, making us travel with the mind in search of wild and extreme views.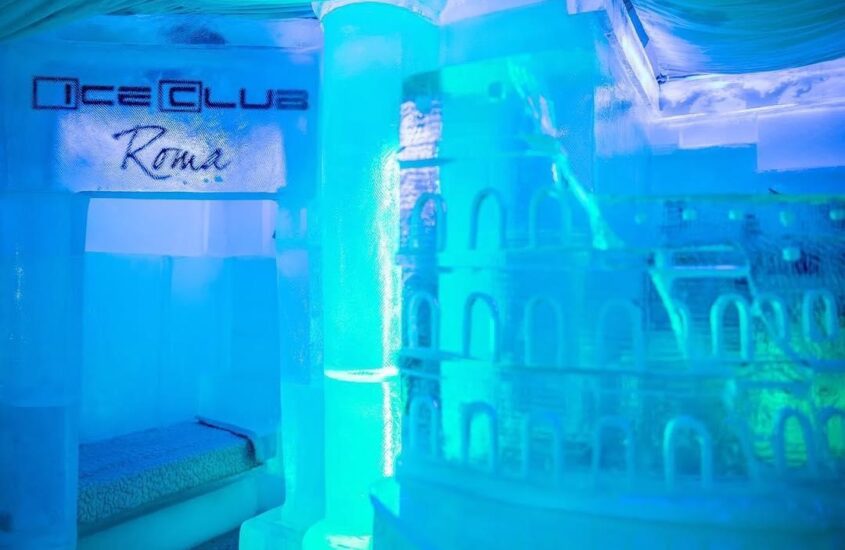 The star of the ice bar in Rome
To combat the icy atmospheres of the ice bar in Rome , we let ourselves be tempted more than once by the real star of the Ice Club : vodka .
The bartender, really nice and helpful, tells us about 15 types of flavored vodka , from the classic " peach and lemon " to the more extravagant ones with chocolate and absinthe . In addition to flavored vodka, smooth vodka cannot be missing, for true connoisseurs, with over 40 variations from all over the world, including some of the best in the world such as Belvedere and Gray Goose .
As the only ice bar in Rome , the ice glasses in which drinks are served could not be missing. Luckily they suggested that I wear gloves, or I wouldn't be able to sip my cocktail properly. In any case, a thermal cape is provided at the entrance, to withstand the freezing temperatures of this ice pub in Rome .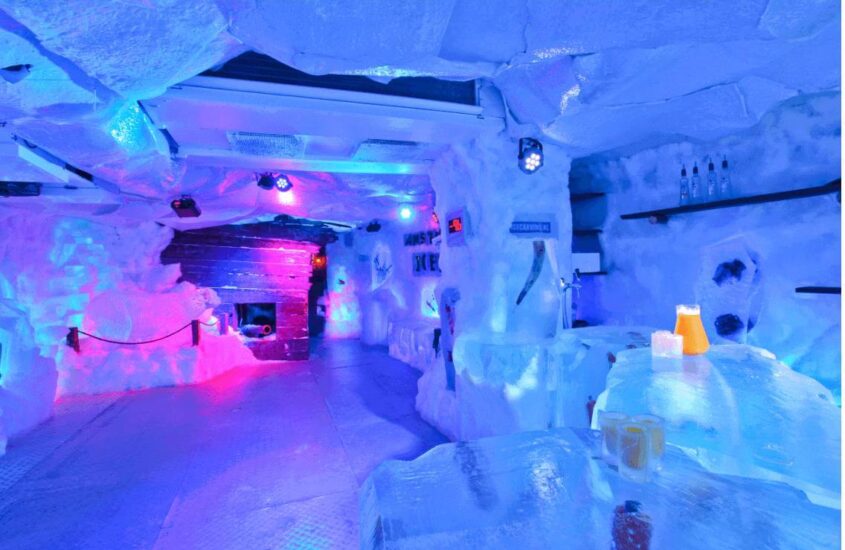 Seeing Rome through the eyes of a child
That evening I still remember it with nostalgia, because I managed to combine on a single occasion the two things I love most: the pleasure of discovery and the affection of the people who are close to my heart.
I was able to travel with my mind, without necessarily leaving my city. The truth I learned that evening is simple, but fundamental: one can still marvel at the beauty of the world, if only one tries hard to look carefully at what surrounds us.
When I finish my training, my intention is to come back here and bring some of this wonder to the heart of Rome, so that others, like me, can travel with the mind.
What made me rediscover Rome was a small, courageous Ice bar , which once again taught me to dream as I did as a child.
INFORMATION ABOUT THE STRUCTURE
Special drinks : 20 different types of vodka, flavored with tropical coconut, melon, peach or strawberry.
Drinks : wide and refined selection of classic vodka, including prestigious brands such as Belvedere, Gray Goose and Ciroc.
Location : soft lights and music and a setting that recalls the Eskimo igloos.
Services offered: Bartender service, Cocktail served in a glass of ice, Exclusive setting
Other services: Organization of evenings and events
Additional info : Local in the center, a few steps from the main archaeological and monumental sites of Rome, reservations required
Covid-19 emergency measures
do you want to reserve a table?