Dinner in a flower shop: restaurants with kitchens where you can eat among the flowers!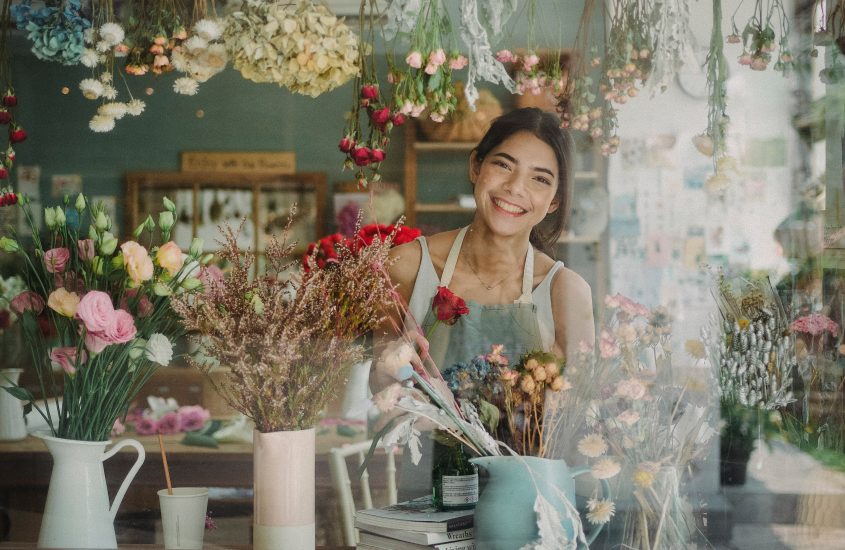 Communicating through flowers is a universal language capable of reaching the hearts of many people with high sensitivity. The same thing happens through food, which, if it is cooked with love and passion, is able to convey much more emotion than one might imagine.

In recent times, it has been thought to combine these two elements and create a mix capable of giving a first-ratesensory experience, so as to awaken an interiority that modern life tends more and more to crush with its encumbrances.
Attending a floral dinner, organized within a professional nursery, is a trend that is increasingly catching on, because it has been realized that something truly beautiful and exciting can come out of the union of the two elements!
The senses are all stimulated with equal intensity, aiming to achieve ultimate ecstasy but paying close attention to what is the path to get there. They are called gourmet florists and are all those professionals who work so that this dream can come true, combining the necessary components to create true masterpieces on a culinary and aesthetic level.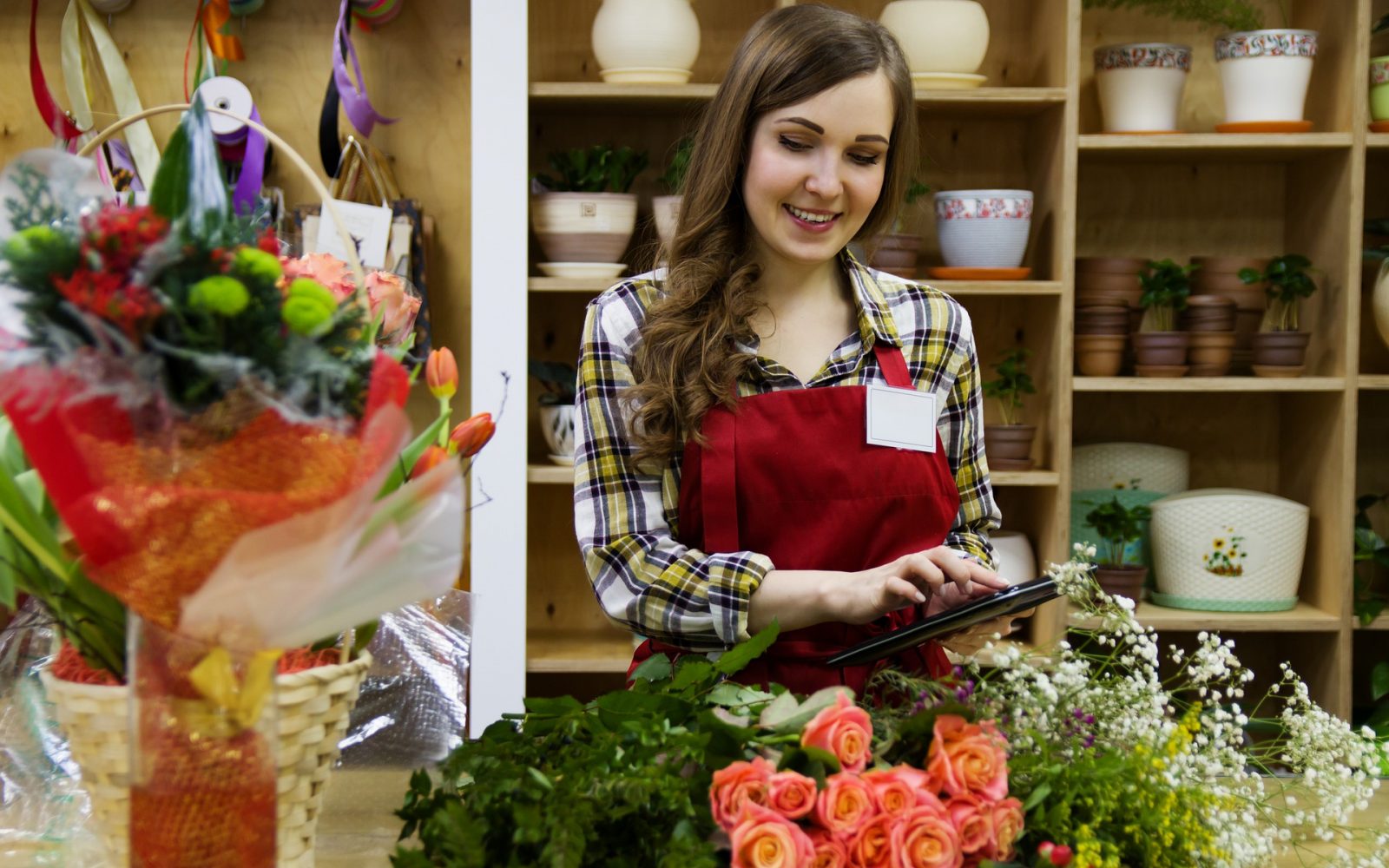 The marriage of flowers and food
Close your eyes and imagine opening them again in a context totally outside the box. You are sitting at a table with your family, in front of you a colorful dish that you have never tried but that invites to be savored, while all around is an explosion of bright colors and curious shapes.

A delicate mix of scents reaches the nostrils, which only sharpens the perceptions even more so that they penetrate from the outside in. Suddenly a memory comes back to you, the kind that remains forgotten for a long time, but then when it surfaces in the mind it becomes vivid and almost tangible, so much so that it seems real.

There, you have just experienced the power of food and nature together that, working together, enable people to embark on an inner journey of self-discovery, going back into the past, but also projecting us into the future.

To enter a florist 's interior and sit at the table is to put one's inner self on the line, to let the outer beauty engage the soul and infect it with its vibrant colors, distinctive scents, and balanced and surprising flavors, thanks to the hard and precise work of the florists-gourmets.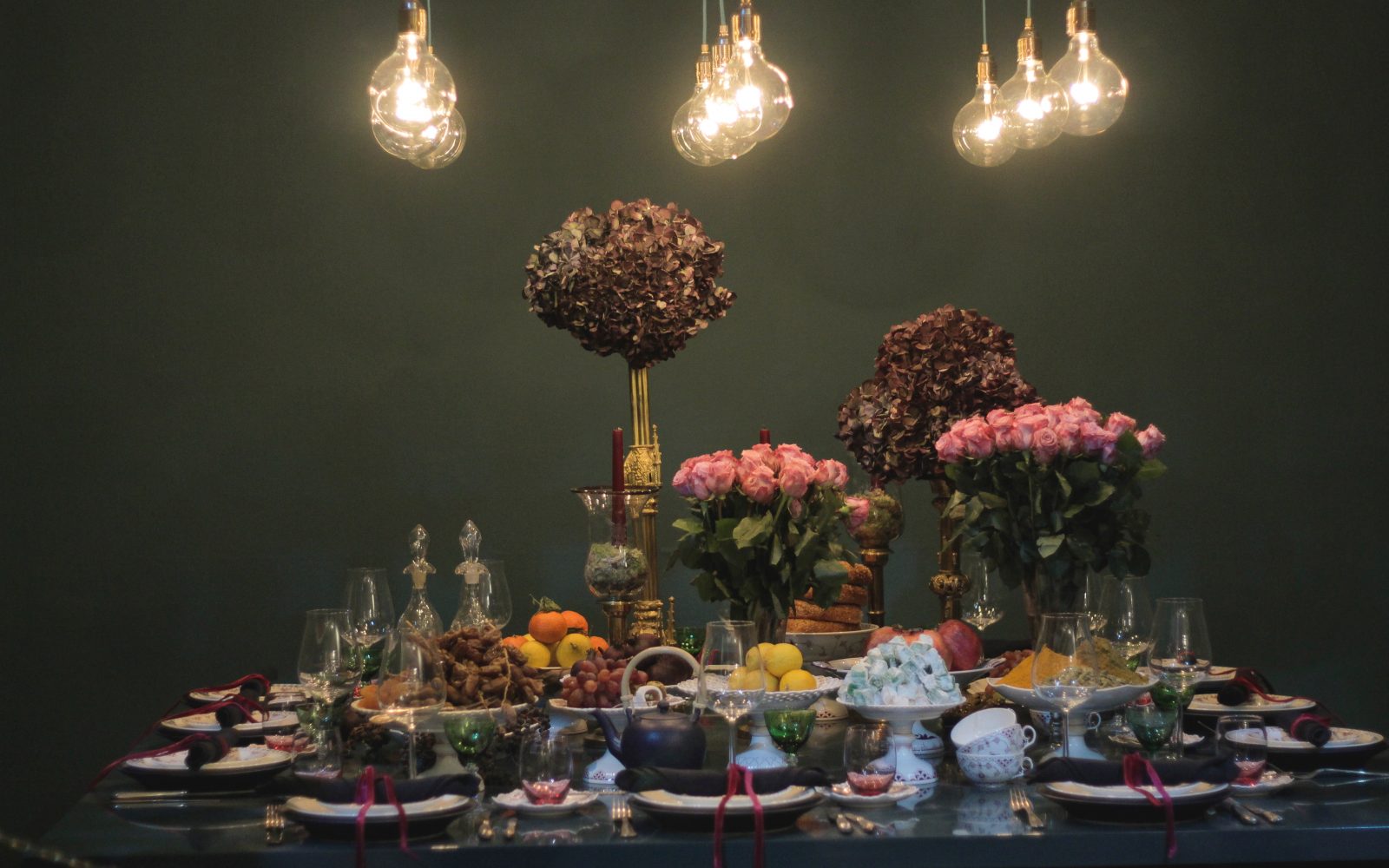 How to hold a floral dinner
Before you cross the florist's threshold and find yourself face to face with such a marvel, the advice is to properly prepare yourself not so much on an aesthetic level, but more importantly on an inner level.
Therefore, start alerting your senses, putting them in the right condition to make every nuance of the evening their own and turn it into an opportunity for individual growth.
According to color theory being in contact with bright, saturated and luminous colors causes considerable benefit to the human soul, eliciting positive reactions aimed at both dynamism and inner introspection.
Along with green, a source of calm and tranquility, all shades of pink, fuchsia, yellow and red are capable of touching deep chords in each of us, evoking memories and emotions that differ according to personal experience and background. No two people will report feeling the same way when faced with a newly blooming flower, and it is these facets that make individuals unique and special.
During a floral dinner, the eyes will be the first organs to be stimulated, as they are able to take in the scope of all the surrounding beauty and transform it into beneficial perceptions. The same thing will happen at the time of serving the dishes, whose tones and nuances will echo the lush nature and serve as the real stars of the evening.
Finding ourselves immersed in a flower garden puts our nostrils on high alert, as our more evocative sense demands nothing more than to take in all the smells at hand and let them elicit distant, positive memories.
Each element of nature has its own characteristic fragrance, more or less able to interact with our inner self. It is interesting to find the one that most represents us and let it pervade not only the nose but the whole body.
If we add to this the aromas of the menu, usually connected by scents and notes, the experience turns into a true sensory jubilation, capable of creating a new memory from the oldest and most ancestral one. It is a journey in search of one's roots and of that rustic and authentic dimension that city life subtracts day by day with its pressing routine.
Whether it is familiar and familiar dishes capable of stimulating the memory or new dishes never tried before, the goal is to let the flavors explode inside the mouth, with an aftertaste of joy and happiness.
A tasting, especially if skillfully orchestrated, does not mean eating well, but letting the food convey its own message to be interpreted each according to what is personal feeling.
Take, then, calmly bring the dish to your mouth, allow the taste buds to spring into action, and finally savor the taste to the fullest.
The first instinct when confronted with something wonderful is to want to touch it.
Gently skimming the petals, letting their scent linger on the fingers, tasting the texture of the surface are nothing but a prelude to the final ecstasy that will happen a few hours later. The same degree of intensity can be achieved through food, especially if the appetizer is designed as a series of small, pretty finger foods.
In that world it will be possible to abandon the cutlery and let the fingertips transmit to the palate what is going to taste next.
The advice is toperform every single gesture as a kind of ritual, since haste is always the enemy of emotions and does not allow inwardness to manifest as it should. The heart needs its own time to come out, but when it does, it is a real pleasure to watch it at work.
Generally in the course of such evocative and evocative events to prevail is a rather quiet atmosphere, with a few soft and light voices seeking dialogue over the course of the dinner.
Green light to dialogue by leaving the tones low, so as to allow not only superficial communication, but especially intimate and inner communication, audible only to the most sensitive ears. We are talking in this case about a decidedly metaphorical and much more powerful feeling.
Organizing a dinner party inside a nursery is not an easy thing to do, as it is necessary to organize the whole aspect of the kitchen and allow the location to take a leap forward.
However, some places in Italy have decided to gear up, so it makes giving their customers an emotional and evocative floral evening.
Milan, Bianchi Coffee Florist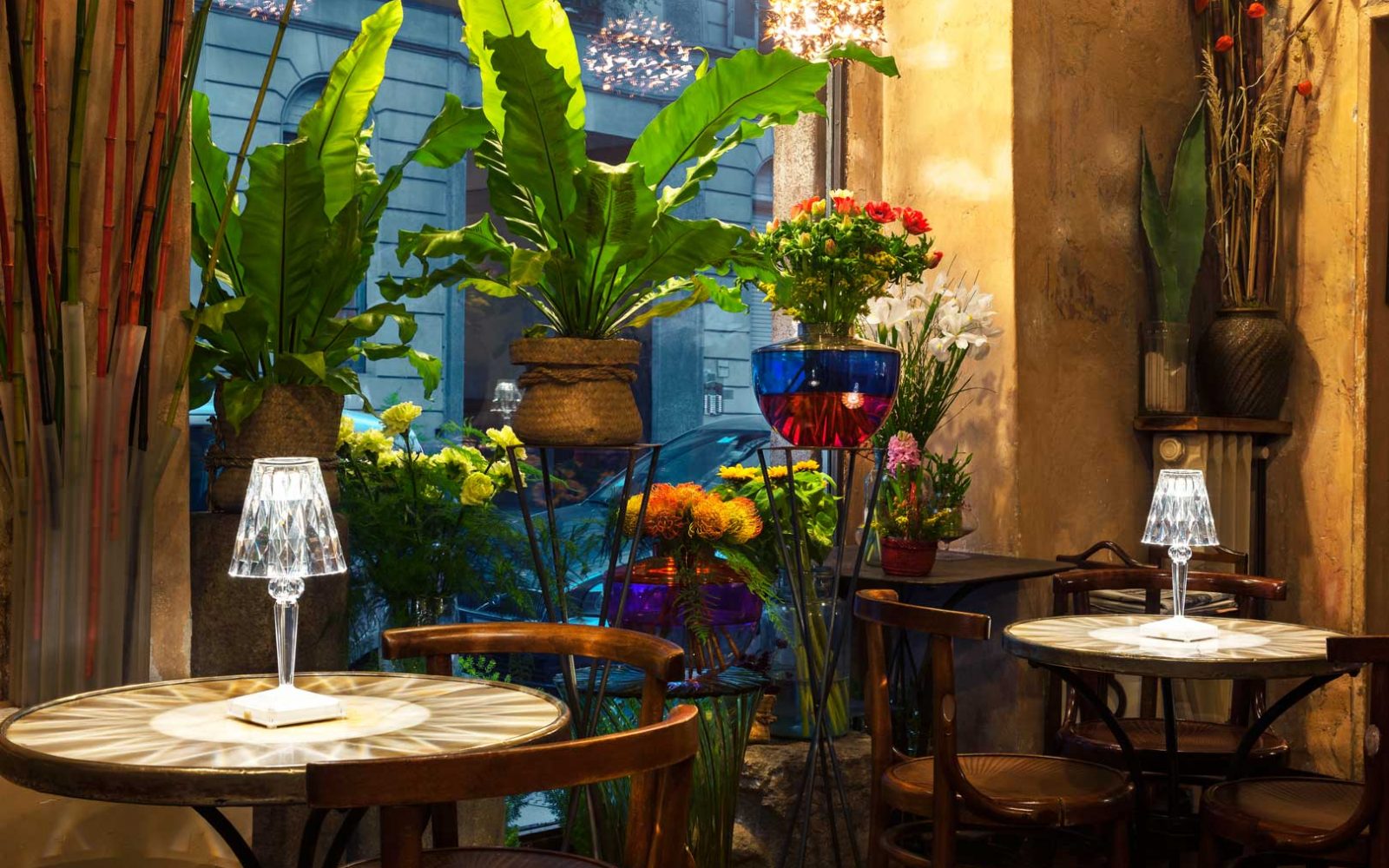 The appearance is that of a Parisian bistro, and the interior is adorned with flowers of all species, which can be purchased or just observed up close. The service provides excellent breakfasts, lunches, appetizers and dinners, serving dishes made with tasty and simple ingredients.
Address: Via Montebello, 7, Milan (MI)
To make reservations:
Discover all Food Experiences on the Map
Tell us yours!
And have you ever tried a dinner or lunch at a florist? How did you find yourself?
Do you know any other addresses ?
Tell us about your experience by commenting below and sharing your shots with the hashtag #Foodurist !
Would you like some advice on other themed dinners o experiential dinners in Italy?
If you liked this article, please share it by clicking on the button below