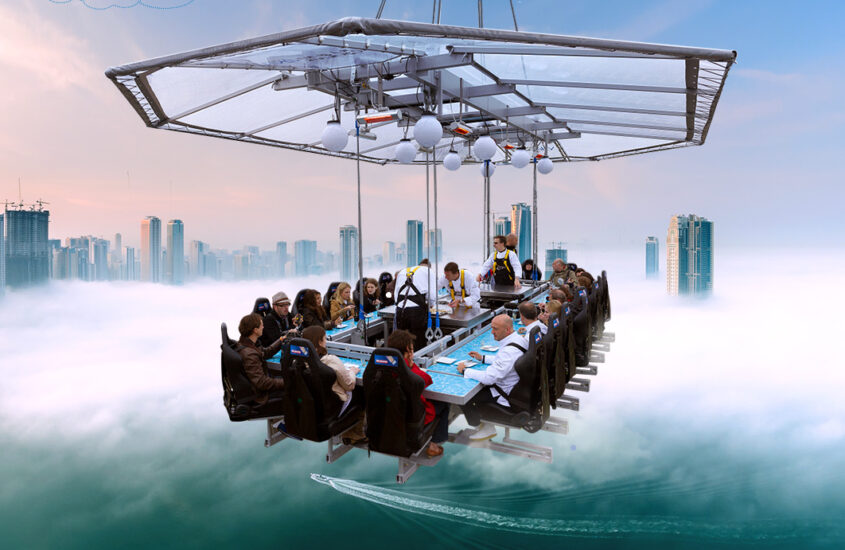 Close your eyes and feel the wind in your hair. Open them again and realize that you have a breathtaking view in front of your eyes and a plate of nouvelle cuisine.
It's a bit like standing still on the top of a mountain, but standing with your legs dangling 50 meters above the ground, sipping French champagne and enjoying a salmon tartare.
Dinner In The Sky is one of those stories that dreamers and daring people love so much. To those who prefer to look at the sky imagining extraordinary things, rather than being with their feet on the ground thinking that dreams are unattainable.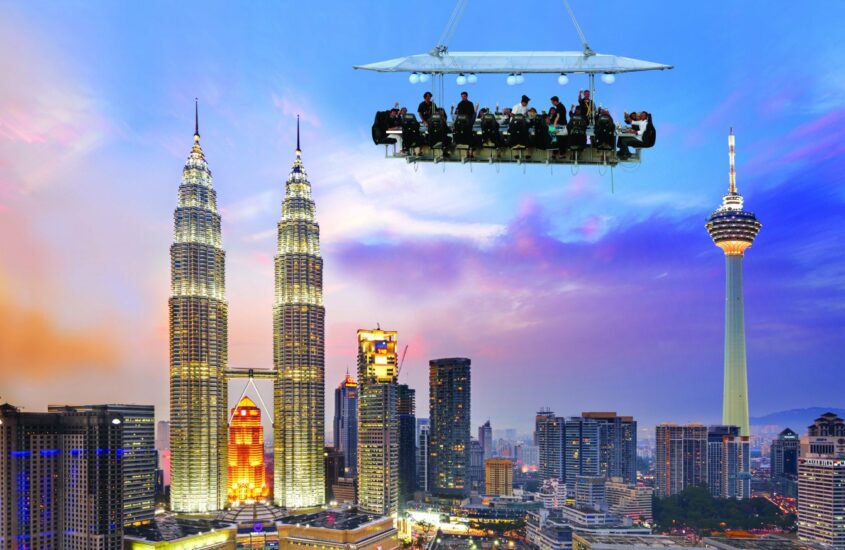 Dinner In The Sky: the dream of a restaurant suspended in the clouds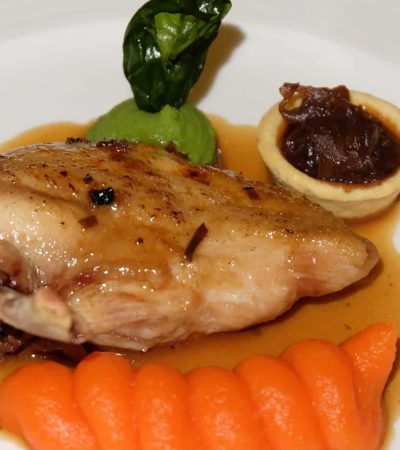 As a child, David Ghysels must have had unreserved aspirations and a great imagination, as well as a deep passion for the art of cooking.
After having founded his Belgian agency Hakuna Matata, today the excellence of "Premium Food", in 2006 he was finally able to realize his greatest dream: to design a table suspended in the sky that would offer anyone an extraordinary gastronomic experience.
Thanks to the meeting with Stefan Kerkhofs and with The Fun Group, a company specialized in entertainment and event organization, he transformed a simple elegant dinner into a luxurious banquet with incredible expectations.
From an unusual creative concept was born the first aerial dinner organized for the Jeunes Restaurateurs d'Europe association, which inaugurated a series of as many extraordinary events around the world.
Pioneer of a new way to experience the table, the banquet and to satisfy one's own pleasures of gluttony. With Dinner In The Sky , eating in a restaurant suspended in the sky stopped being just an unattainable idea and a daydream.
Dinner In The Sky: in the skies of 45 countries
A platform slowly rises from the ground and overlooks Las Vegas, Sydney, Paris, Dubai and Venice, swaying in the air, lifted by a crane that carries it to a height of 50 meters.
The 22 guests, in their swivel chairs, enjoy the climb reassured by the climbing-proof harnesses. They are therefore waiting to get up there to savor one of the most adrenaline-pumping and surprising dinners of their lives.
"It's a little surreal, but we found that people were bored always going to the same old restaurants. He wanted to try something different. So, we have decided to go beyond the limits " .
A suspended restaurant , literally.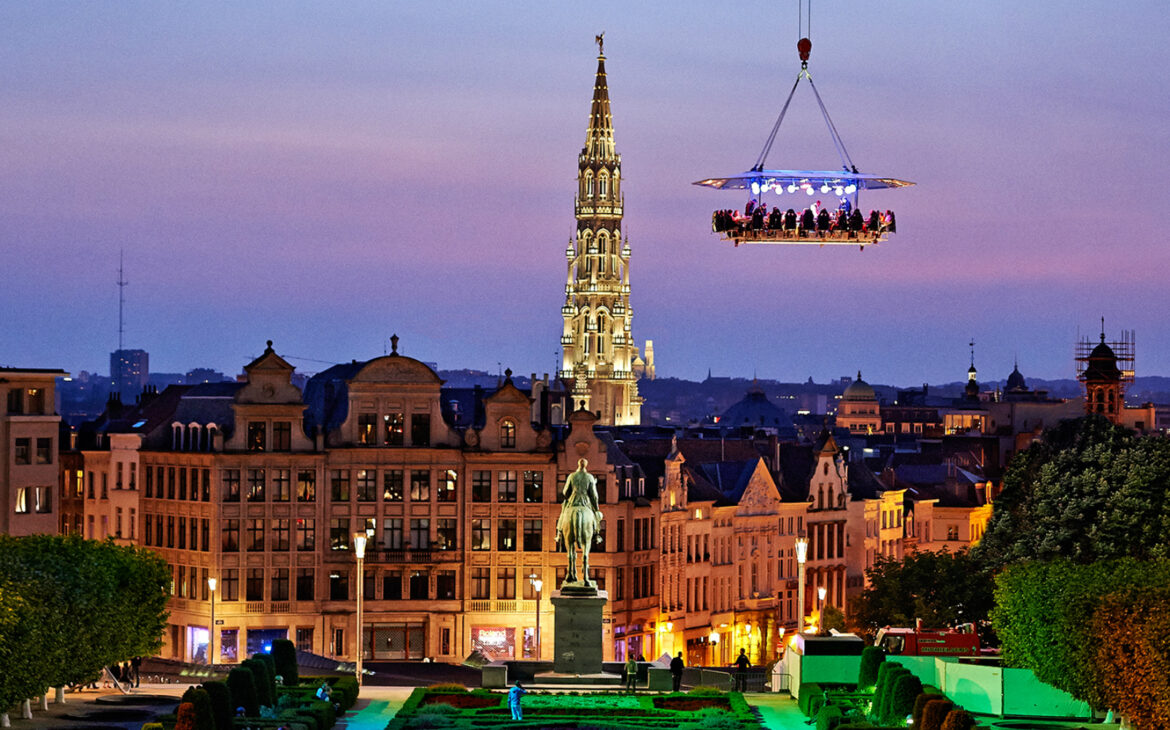 Dinner In The Sky: unique emotions and starred chefs
There are those who book a romantic dinner next to the Eiffel Tower, others a business lunch on gardens of the King David Hotel. There are also those who organize their wedding in the hills of Villa Borghese or the Grand Canyon and those who want to experience the sensation of attending a concert on the Gulf of Cape Town.
And why not watch a film on the Bay of Angels in Cannes or enjoy Croûtons fumés in the Jardins des Tuileries in Paris?
Celebrate a wedding at a high altitude, lulled by the music of an organ that accompanies the fateful "yes" and a romantic toast at sunset, while the Venice lagoon slowly lights up before your eyes. Organize an important business meeting and transform it into an exceptional event, to present your brand to customers and collaborators.
Spend a New Year's Eve in Las Vegas or dance under the stars on the night of August 15th.
After all, just imagine the perfect event to be able to make it happen.
All to treat yourself to the exclusivity of an unrepeatable moment and the opportunity to savor the delicious gourmet dishes prepared by starred chefs. From Joel Robuchon who cooks for Prince Albert to Yves Mattagne who prepares an Italienne Charcuterie for the diners in Brussels.
Taste a sublime dish and experience the luxury of a spectacular event, choose a suggestive location and enjoy an exciting landscape, experience gastronomy and the most beautiful moments from a new, exciting perspective. This is Dinner In The Sky .
This is the extraordinary event that everyone dreams of, but the only one that then comes true.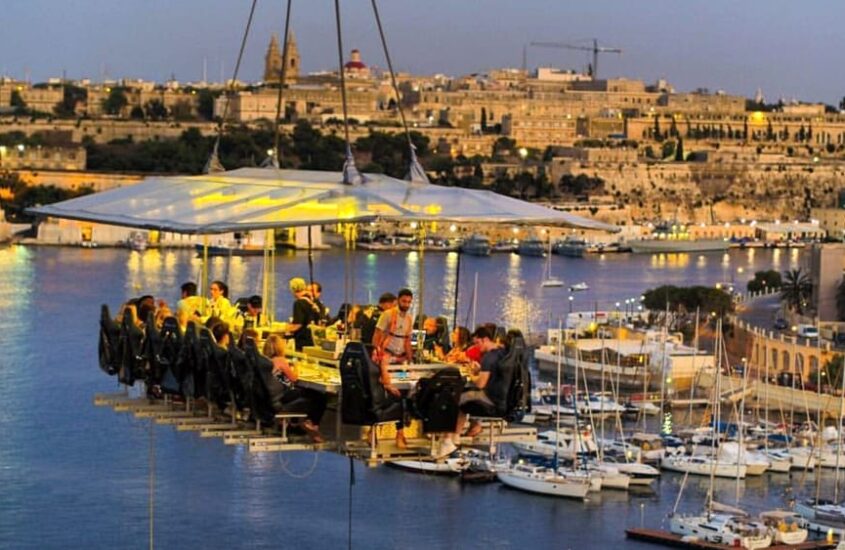 Tell us yours!
Have you ever tried one of these truly unique and out of the ordinary experiences ? How did you find yourself? Tell us below, or comment on social networks using the hashtag #Foodurist !
Do you like experiential dinners ? Here you will find our dedicated category!
Need some inspiration? You can take a look at our constantly updated map.
If you liked this article, please share it by clicking on the button below
Services offered : Gastronomic sessions, aperitifs and after dinners with barman service, event organization for special occasions, corporate events and branding. Organization of weddings, business meetings, birthdays, press conferences and entertainment events with live shows
Other services: Different platforms and / or tables can be added, raised up to 50 meters in height. You can use the platforms for fashion shows, for the launch of a new car or as a stage for live performances. The possibilities are endless
do you want to reserve a table?