Shambala: enjoy noodles among the bamboo reeds, a stone's throw from Milan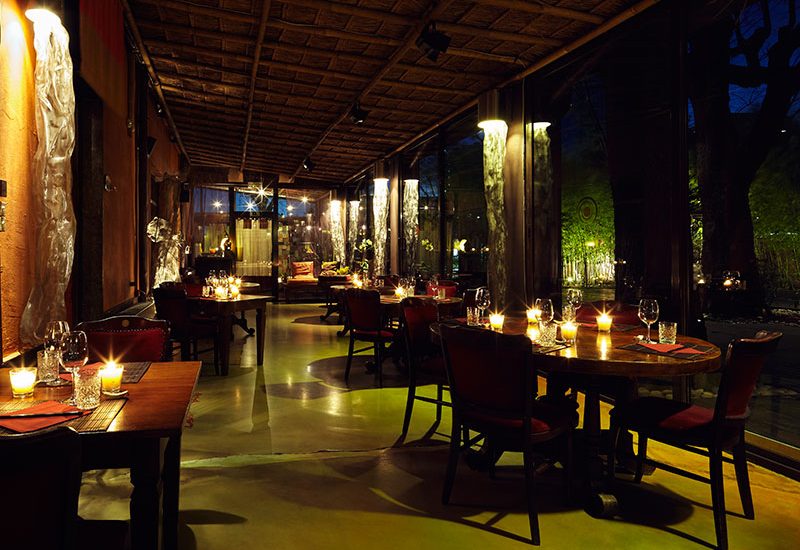 The street, still wet from yesterday's summer drizzle, shines with the lights of the night lamps. That reflection almost disturbs me as we travel towards a destination still unknown to me.
It was supposed to be a special evening, but I have to say it didn't start in the best way. We ended up fighting, once again. Just tonight which is our anniversary.
I have decided to accept his invitation to dinner out anyway, in the hope that he can fix it. But I'm not much in the mood for cuddles, so if she doesn't want to sleep on the couch tonight, she's going to have to do something really special.
Yet the road we took more than twenty minutes ago does not seem to lead at all to a nice place in the center. Indeed, it goes straight to the periphery. It is certainly the usual out-of-town place. Typical, he didn't even try hard.
"Can I at least know where we're headed? It's not the right evening for surprises ", I snort impatiently. "Okay, I give up," he sighs. "We are going to the best Thai restaurant in Milan . The Shambala ".
Okay, I admit I'm impressed. Maybe the evening can still go well after all.
The harmony of a Zen Garden in Milan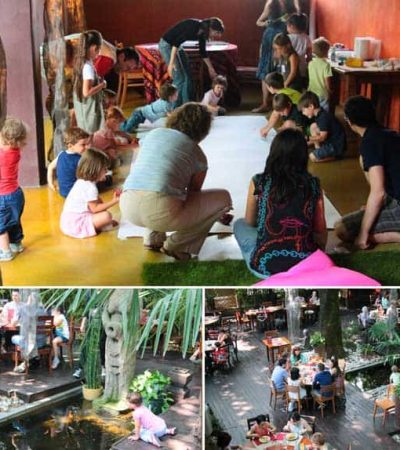 Until that announcement, the journey had been rather quiet. From the moment we mentioned Shambala , however, we have not stopped talking about it for a moment. I don't even remember the reason for our bickering a few hours earlier. Certainly nonsense.
Without even realizing it, like children too excited to look around, we find ourselves in front of the entrance of the now twenty-year-old Thai restaurant in Milan and once again we fall silent.
Crossing the threshold we realize that we have traveled something like a thousand kilometers, keeping our feet firmly on the ground. I had never seen such a beautiful Zen garden in Milan in person.
An ancient stone statue almost wants to welcome visitors to this paradise surrounded by greenery . Trees, bamboo canes and exotic plants as far as the eye can see fill the outdoor garden. There is even a small body of water, which we go around walking on a platform of thick wooden planks.
The night light, which gives the environment a mystical and relaxing atmosphere, is mitigated by the soft lights of the internal rooms and a barely mentioned background music . The rooms, three in all, are the perfect representation of an oriental culture dedicated to peace and harmony.
The tables, all strictly in wood, are sufficiently distant from each other, in order to leave the right space for everyone's intimacy . The walls are embellished with finely embroidered curtains, while the ceiling, built with sturdy bamboo canes, perfectly represents the oriental style.
A thousand words would not be enough to describe how much beauty this wonderful place has to offer. We finally sit down. The view of the zen garden is fantastic. The evening is perfect. I feel truly happy like never before.
From Noodles to Kung Kratiem: fusion cuisine for everyone at Shambala
Sometimes I forget how well he knows me. The Shambala, in fact, is a fantastic Thai restaurant in Milan that is famous for its oriental fusion cuisine. Cuisine that I love.
I think I've tried almost all of them, but I always ended up leaving unsatisfied, despite the good quality of the food. What everyone else is missing, in my opinion, is the context: Shambala is definitely not your typical oriental restaurant.
It is literally a corner of the east just outside the metropolitan and chaotic Milan of every day. In the peace of this former farmhouse at the end of via Ripamonti, it is possible to taste truly incredible exotic dishes .
My yardstick, in these cases, starts from a very common dish in the oriental tradition: noodles . If the noodles are good, then they are really good. Their Pad Thai – for the uninitiated, is a dish of rice noodles sautéed with fish or chicken and various vegetables – it is truly exceptional, in fact.
Among the most appetizing dishes I would also add Kung Kratiem – excellent prawns sautéed in oyster sauce – and seared tuna with black pepper . The proposals are truly for all palates and vegetarians and vegans are not forgotten, with imaginative dishes based on grilled vegetables.
Once finished, I must say that I have never felt so satisfied in my life. After paying, we get up and head to the exit with a hint of melancholy. I wish that evening had lasted longer.

But just as we are leaving I notice a flyer that talks about a brunch for families with educational activities for the little ones . And I tell myself that maybe I have found the excuse I was looking for to come back here.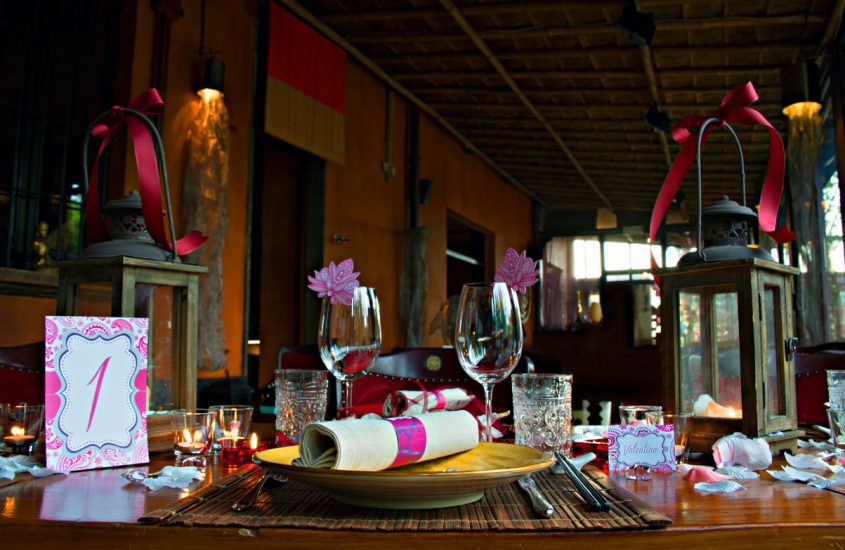 An oriental brunch for young and old
It happens, in fact, that on weekends I volunteer for a non-profit organization, the Heart and Words . We take care, among other things, of educating children in the good culture of food and healthy eating.

I would never have hoped to return to my favorite Thai restaurant in Milan as a volunteer, yet I have the opportunity: in fact, as if this place wasn't already beautiful as it is, on Saturdays and Sundays there is the best brunch for families of Milan .
From noon to four in the afternoon, parents can enjoy an excellent brunch of fusion cuisine, with sweets, meats, grilled vegetables and more, while my colleagues and I have fun with the little ones, with fun educational activities in a truly incredible setting .

Despite my temper, this place managed to make me melt like ice cream in the sun. The cuisine, the atmosphere, the children. The truth is that Shambala has become an important piece of my life.

This is because it is not a simple restaurant. It is an experience. It is a happy memory. It is a moment of joy, a stone's throw from Milan.
INFORMATION ABOUT THE STRUCTURE
Special dishes: Appetizers: Eggplant Parmigina with Tomato Coulise; Amaseno buffalo ricotta with acacia honey colatina; Seasoned Ciociara sausage, Pinzimonio, Serronese Donut. Dishes: Cannelloni stuffed with ciociara au gratin in the oven; Braised Cesanese Bocconcini with Broccoli side dish; Chocolate cake. Wines / Beers / Beverages: Beers, Wines and Sparkling Wines from the best wineries in Lazio
Services Offered : Brunch, Lunch, Buffet, Table Service and Alcohol Service.
Other services: Sale of flower and wine bouquets, Live music. Online shop
Covid-19 emergency measures
do you want to reserve a table?
Tell us yours!
Have you been to Shambala before? Did you like it?
Tell us below, or on our Instagram page !
Do you like unique restaurants in Italy ? Here you will find our dedicated category!
If you liked this article, please share it by clicking on the button below