Björk Swedish Brasserie in Milan: a tasteful journey into Swedish culture!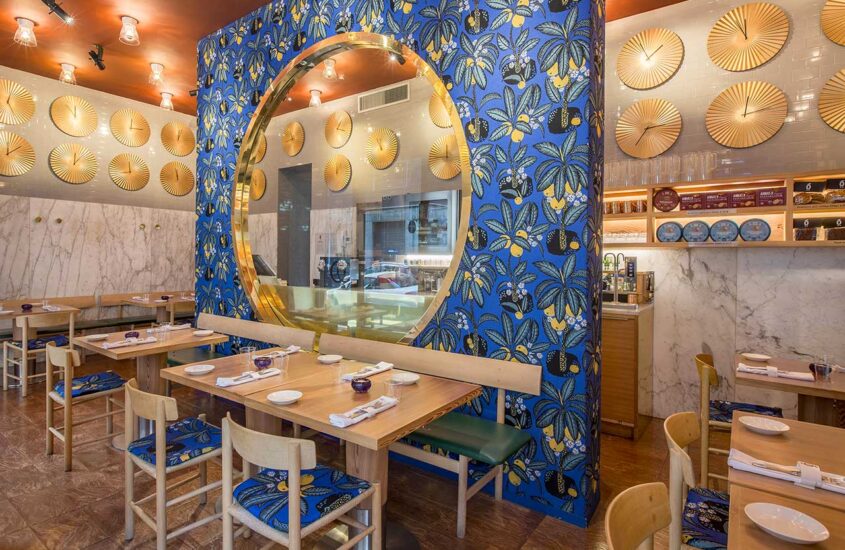 The Björk Swedish Brasserie fisk and sill tallrik cannot be missing. They offer us svenska köttbullar with gräddsås on top and a side of potatismos . And then a kanelbulle, to end with a flourish.
An inviting scent of Scandinavia attracts us immediately, yet we are not on the canals of Gothenburg but in the ethnic melting pot of Porta Venezia, in Milan.
The fact of not being able to pronounce the names of the dishes does not upset us in the least. We can't wait to savor husmanskost , traditional Swedish cuisine , and without giving too much importance to the wallet. Not tonight.
" Björk in Swedish means birch, the plant that best represents the Scandinavian countries for its natural elegance".
And birch is the undisputed symbol of this delightful place in the heart of Milan.
A small Scandinavian diamond, perfectly set in the cultural melting pot of Via Panfilo Castaldi, among restaurants, pubs, hotels and bookshops.
The Björk Swedish Brasserie is the result of an encounter between Giuliana Rosset and Nicola Quadri and the one between contemporary design, the love for vintage, the passion for cooking and Nordic culture.
Björk 's customers can taste every dish and appreciate the sophisticated and refined beauty of the Swedish atmosphere, just as if they were sitting in a typical Stockholm restaurant.
The raw materials, then, are selected and imported directly from Sweden and offer customers a highly refined cuisine, which follows tradition down to the smallest detail: from slow cooking and low temperature to the salting and fermentation processes peculiar to the Scandinavian peninsula.
A corner of Sweden in Porta Venezia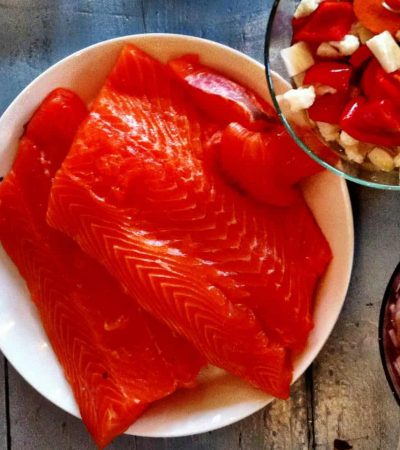 The lights of Porta Venezia literally envelop us. It is already evening and Christmas has arrived early with its wonderful markets that make everything more magical, dampening the frenzy of shopping enough and giving us a warm and familiar atmosphere.
We walk along Viale Vittorio Veneto, eager to find the right inspiration that satisfies our desire to taste a new dish, not necessarily Italian.
This time we stay away from the temptations of fast food and the usual places: we don't want to settle for yet another quick and cheap dinner.
Thus, we get lost in the narrow streets, surrounded by luxurious hotels, by the windows of the shops that are about to close, by the hundreds of luminescent signs of fast food and restaurants all the same. We walk a few meters on one of the many streets that lead to Piazza della Repubblica and a red sign immediately catches our attention.
Above it is written " Björk Swedish Brasserie ". We look into each other's eyes for a few moments, the time for a smile and a fleeting glance of understanding. Let's go in.
Björk Swedish Brasserie: Is it Santa Claus' home?
We are a stone's throw from the Public Gardens and Corso Buenos Aires , but it takes time to close the door to forget we are in Milan.
We immediately immerse ourselves in a Café-Restaurant in the Santa Claus Village in Rovaniemi in a more contemporary guise, welcomed by an elegant and essential design, by the kindness of the host and surrounded by intense, inviting and hitherto unknown scents.
One immediately perceives the taste for details and love for cooking , but also for art, for vintage and for Scandinavian culture . The cold colors of the modern style mix with the warm ones of wood, fully conveying all the charm of Northern Europe.
We have just sat down at our table and, with the menu in our hands, we are preparing to have a real Swedish dinner.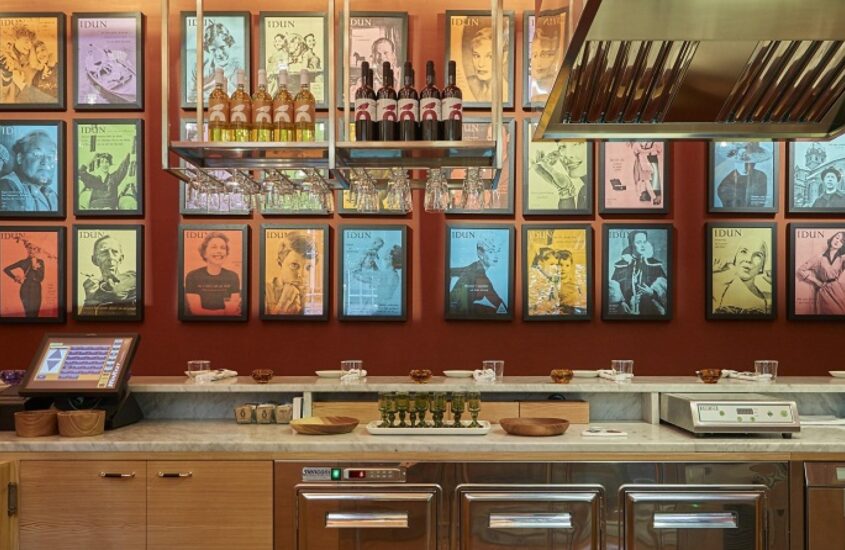 Discovering Scandinavian cuisine
The Swedish plant par excellence is the birch ( björk in Swedish). We discovered it there, that same evening, intrigued by that fairytale world, sought after and chimerical at the same time.
And the birches had greeted us at the entrance a few moments before, after leaving our beloved Milan behind us.
Ready for the new flavors of Swedish cuisine , we choose our dishes with extreme care, mumbling something similar to their original name, but still managing to make ourselves understood by the staff.
We opt for a tasting menu with five dishes before the entrèe of Skadjurssoppa and Vegetariska kroppkakor , respectively salmon soup and potato and vegetable dumplings .
And then Köttbular , the Swedish beef and pork meatballs , the marinated salmon and the Swedish gratin . There seems to be no room for anything else, but we still manage to find it.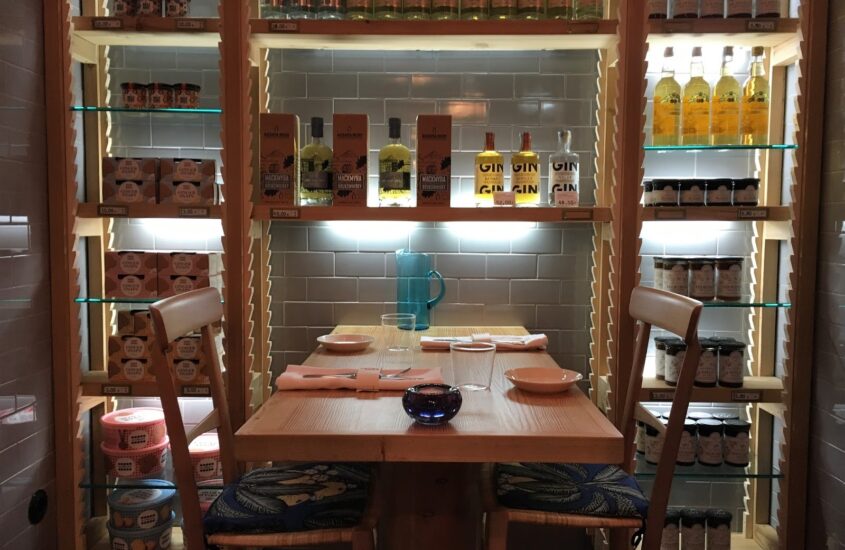 We didn't talk much during dinner. We left it to our taste buds rather, pleasantly surprised by such an unusual and unexpected taste experience . An explosion of flavors, all strong and intense, pleasantly accompanied by the sweet mustard sauce with dill , which literally won us over.
In each dish a different and particular flavor, able to perceive, with each bite, the authentic taste of Scandinavian dishes. Perfect and impeccable combinations between tradition and innovation, between raw materials, sauces and spices.
After tasting some good Björk cider and tasting Mörk choklad med svartavinbär with salted caramel , we decided to ask for the bill.
Going away, however, we cannot help but notice a corner of the room full of typical Swedish products, offered for sale and placed with extreme care on the shelves of the Björk store.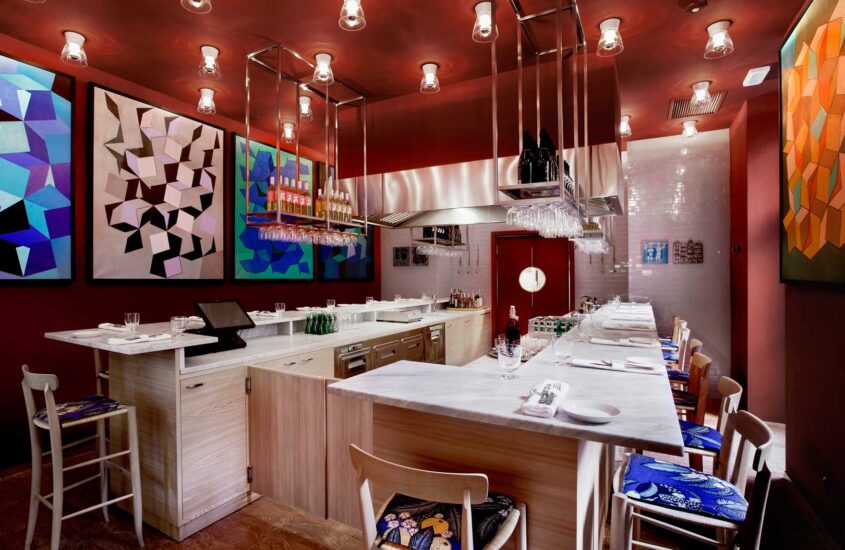 Let's take home a little bit of Sweden
A corner of the brasserie is dedicated to shopping .

Food and design mix to give life to another interesting project, the one that transforms the small restaurant-brasserie into a real taste shop : the Björk Swedish Brasserie Side Store .
Here customers can choose from the many gastronomic products of Swedish cuisine, elegantly arranged on the shelves, to buy and enjoy them comfortably at home.
Needless to say, the Björk Swedish Brasserie is an enchanting place , which immediately bewitched us and transported us to the delightful world of Scandinavian cuisine. A starred restaurant immersed in the green lung of Milan and where we can't wait to return.
Maybe it's too early to give herring and reindeer meat a chance too, at least this time. But the next one, we are sure, will be a new exciting discovery.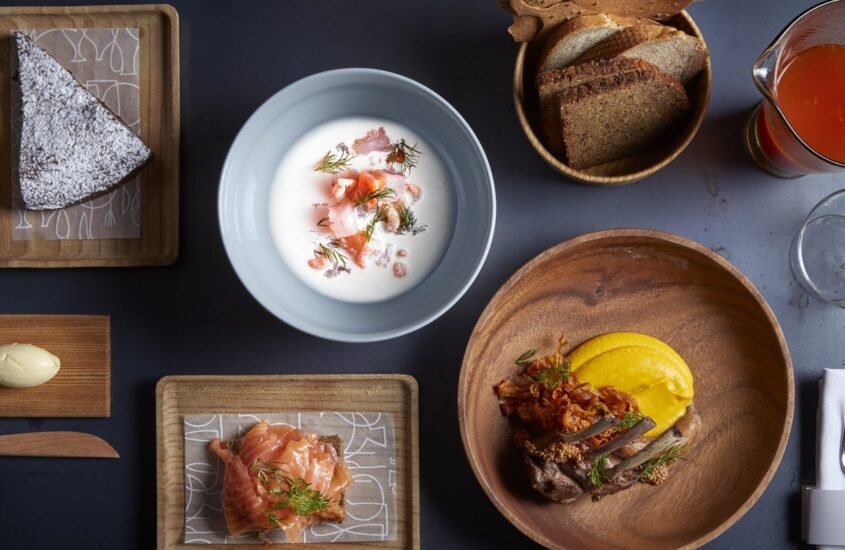 INFORMATION ABOUT THE STRUCTURE
Tell us yours!
Have you ever tried one of these unique and original restaurants in Milan? How did you find yourself? Tell us below, or comment on social networks using the hashtag #Foodurist !
Do you like unique restaurants in Italy ? Here you will find our dedicated category!
If you liked this article, please share it by clicking on the button below
do you want to reserve a table?